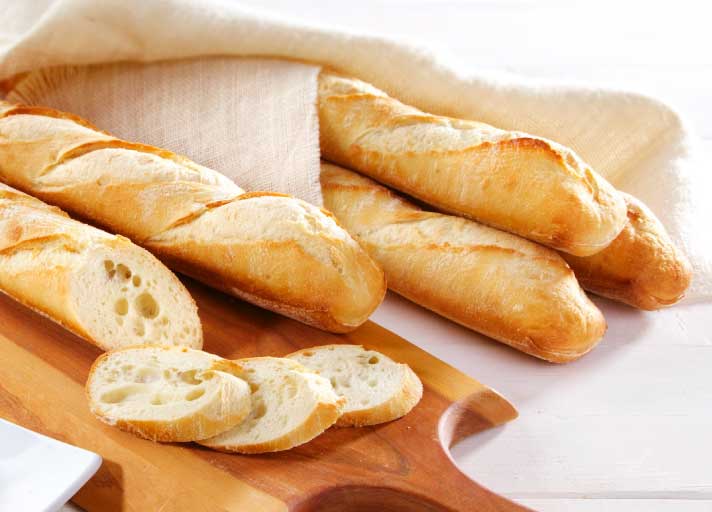 Stick Breads
In 1920 the French invented the term "Baguettes" for their classic Artisan stick breads, a century later in Canada we perfected it!
Varieties
Baguettes and demi baugettes
Formats
Fully baked or par-baked
Flavours
Traditional French, wheat, sourdough, multigrain, ciabatta, garlic, rosemary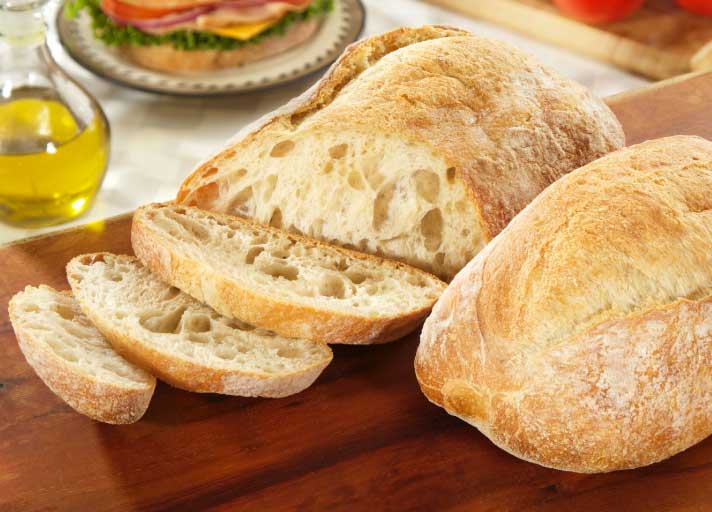 Table Breads
Traditional loaf breads made with care from our ovens to your customers.
Varieties
Loaves, boules, batards
Formats
Fully baked or par-baked
Flavours
Italian, ancient grains, black olive, rosemary olive oil, asiago, raisin pecan, raisin walnut, sourdough, pumpernickel, rye, garlic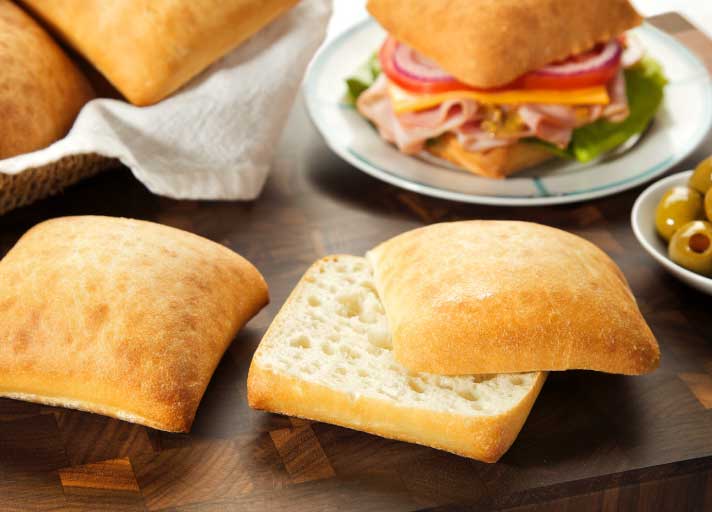 Buns & Rolls
Whether your needs are for commissary, full or quick service restaurant or retail driven, we have the rolls and sandwich carriers to WOW your customers.
Varieties
Ciabatta rolls (4x4, 3x6, 3x7, mini, cluster), pretzel buns (hot dog and hamburger), croissant rolls, dinner rolls, kaiser, baguettini, calabrese, panini, rustic
Formats
Fully baked or par-baked
Flavours
Black olive, rosemary, onion, multigrain, pretzel, pumpernickel, rye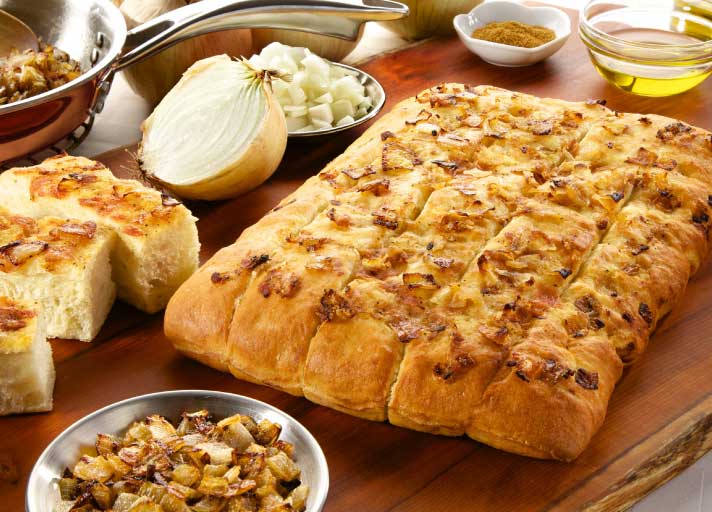 Flatbreads
Our wildly popular and versatile Focaccias are proven to boost quality perception with your customers.
Varieties
Traditional and pull-apart focaccia bread
Formats
Fully baked or par-baked
Flavours
Caramelized onion, rosemary sea salt, herb & garlic
We're here to help
If you'd like to learn more,
give us a call at
1-800-675-6356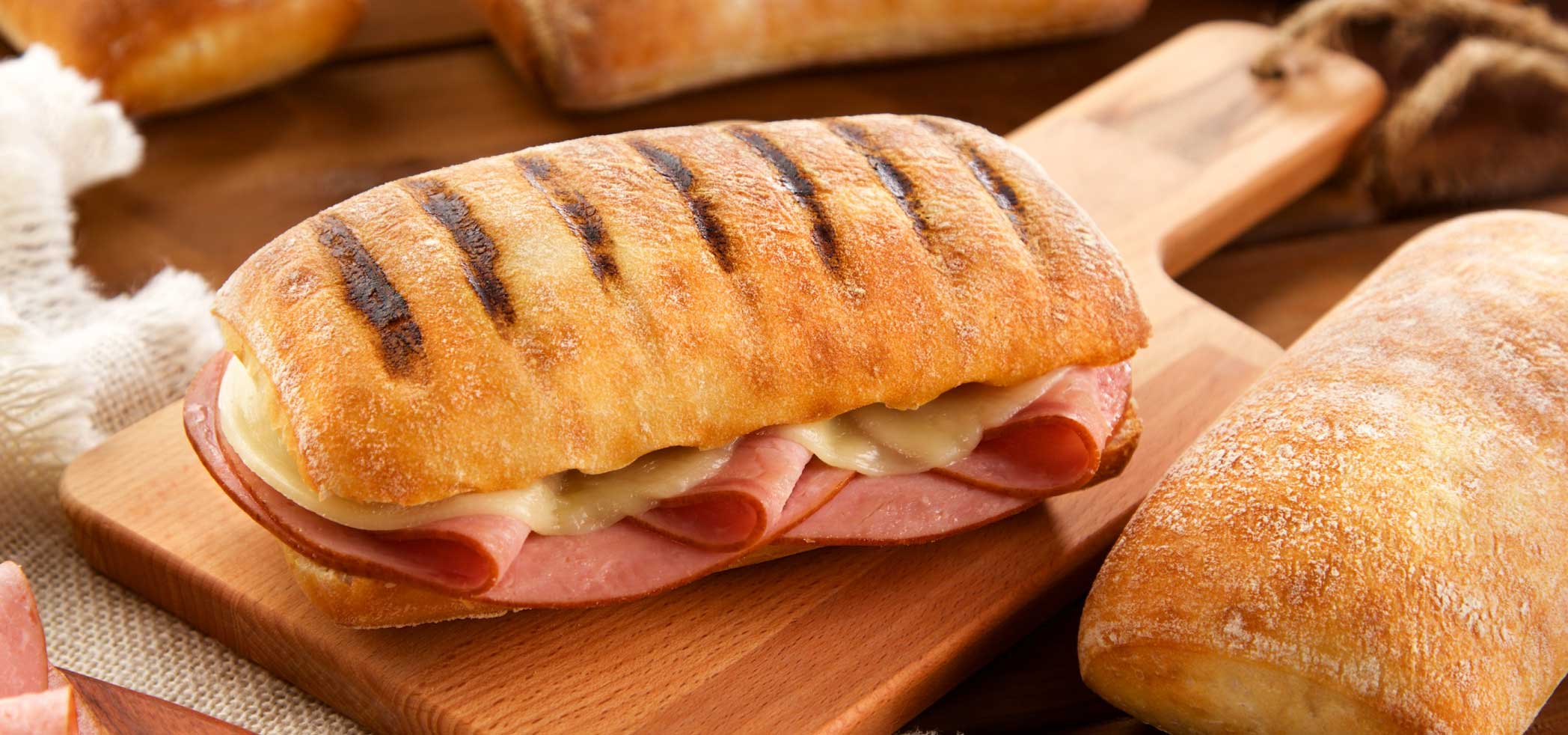 Artisan for Everyone, Artisan Every Day©
Artisan bread should be accessible to everyone and enjoyed every day. Our artisan breads deliver on this proposition.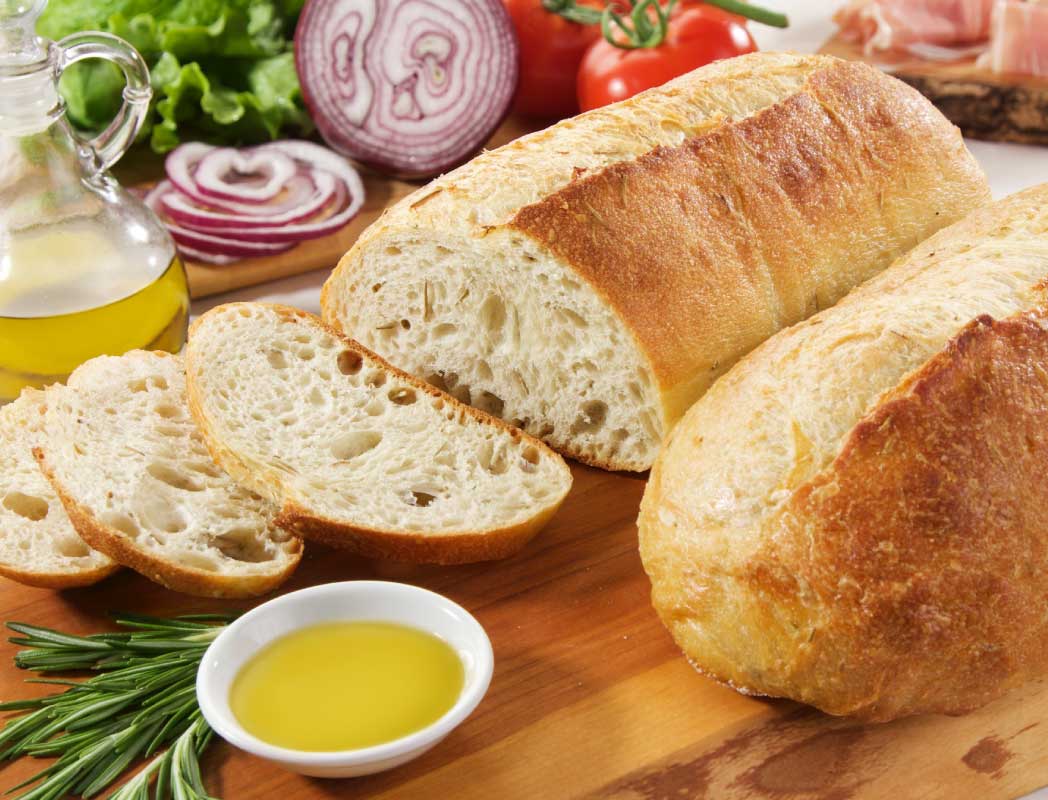 Stick breads
Our hand crafted recipes deliver crust and crumb texture that true Artisans demand.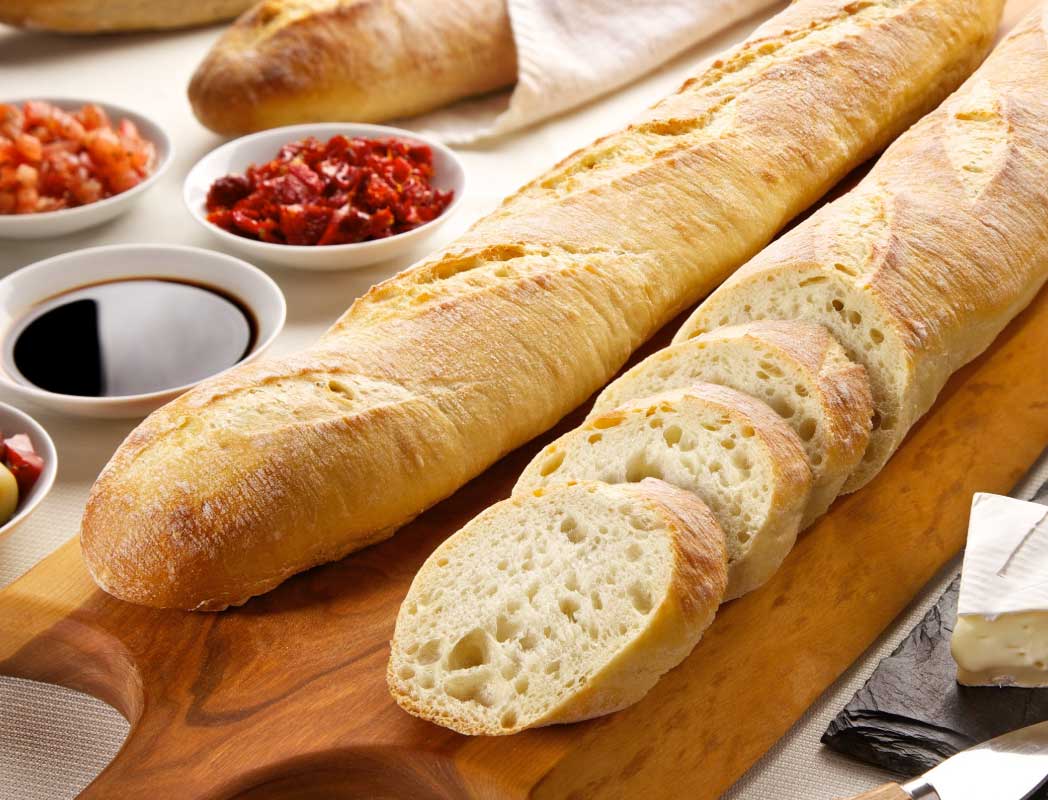 Ciabatta
With inspiration from the bakery masters in Italy, we deliver an authentic ciabatta experience. Light and airy, with a crisp crust ideal for sandwiches.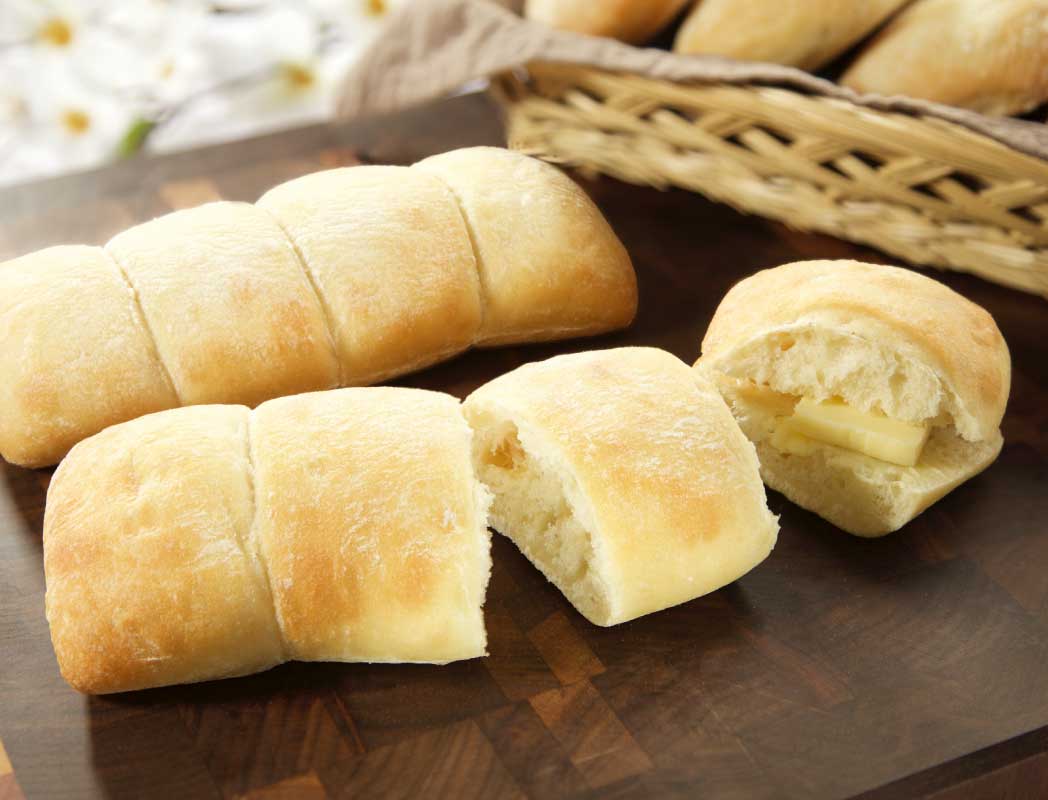 Pretzel Rolls
We have taken the Pretzel mainstream with our modern American take on a classic European recipe! Softer, shorter bite for the mainstream North American palate.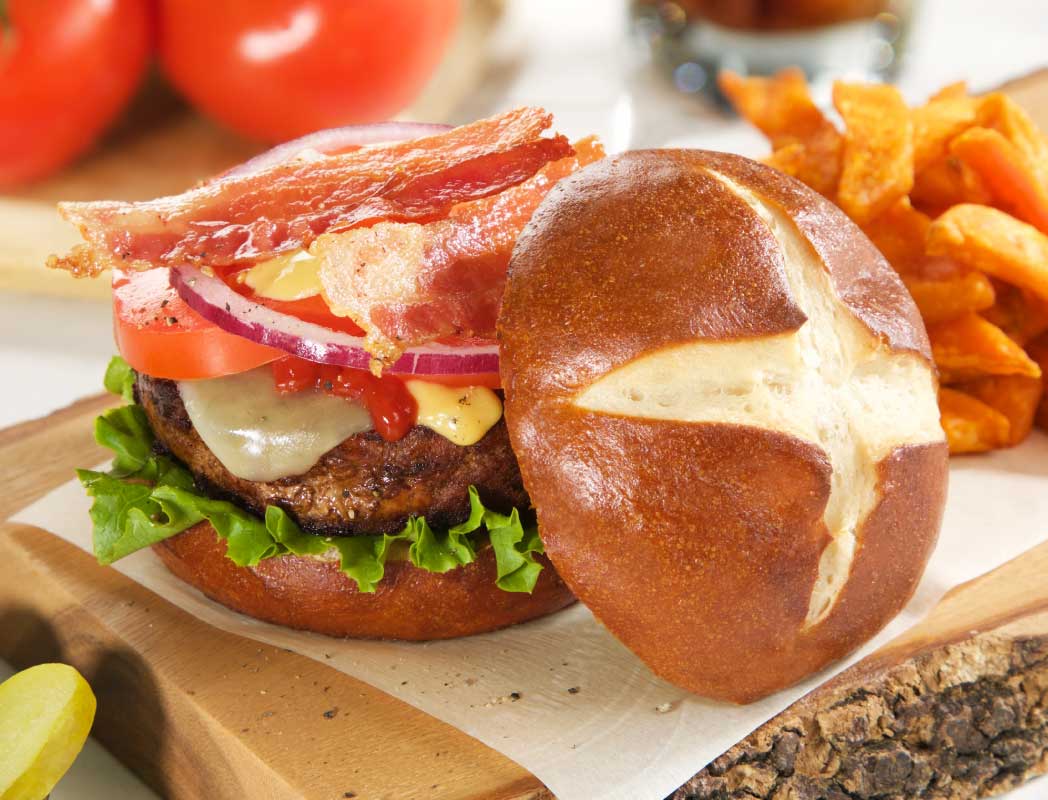 Croissant Rolls
Our exclusive croissant rolls are specially formulated to accommodate any sandwich build. Perfect sandwich carrier alternatives for any day part.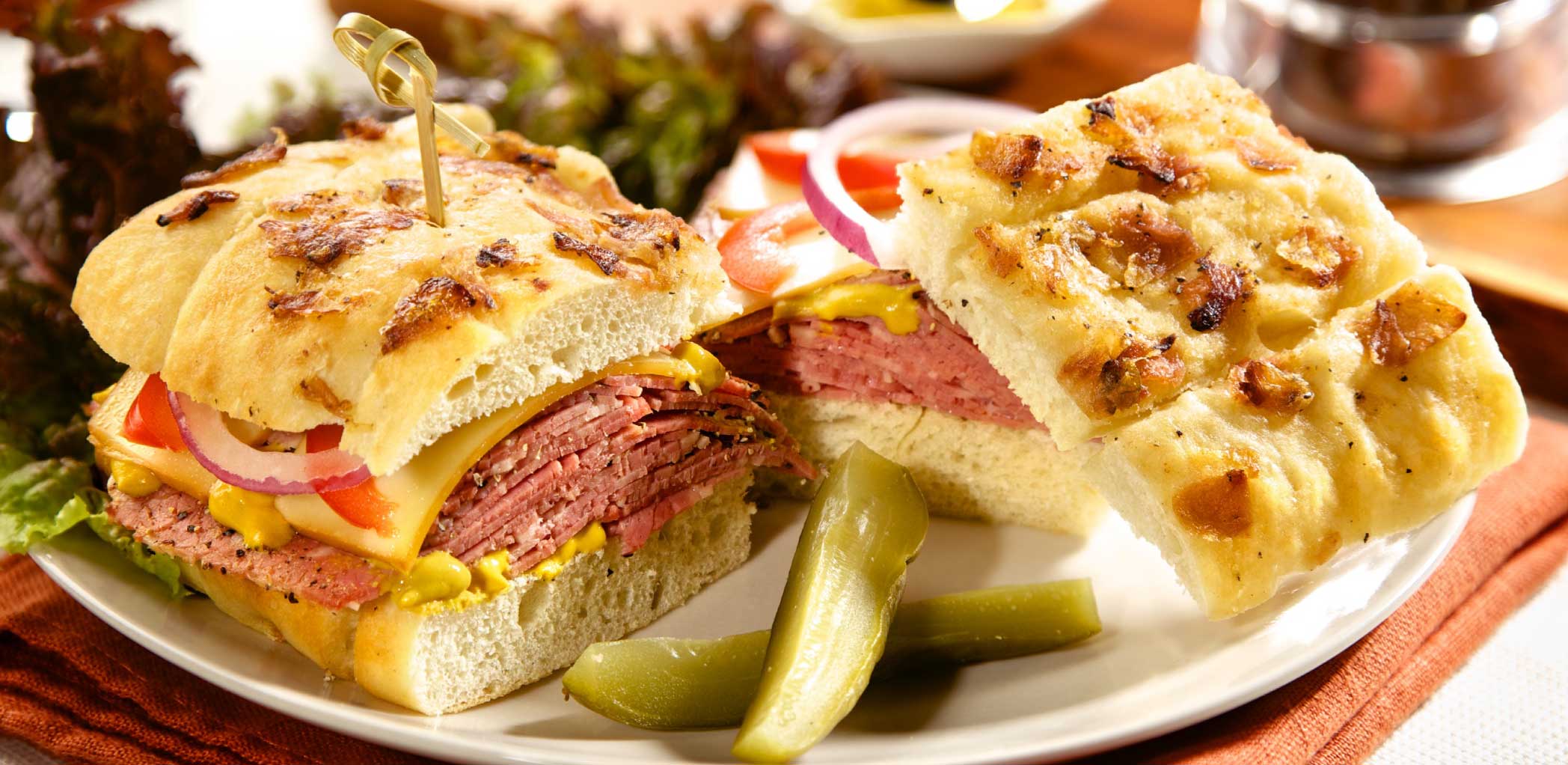 Capability and Contingency
Access to two manufacturing facilities allow us to deliver any size volume requirement while providing the security your large business requires.
Recipes
Only the finest, carefully selected ingredients are used in every batch.
Process
Our exclusive manufacturing processes creates a fully developed crust while locking in the maximum amount of moisture delivering a texture that tolerates the abuses of everyday handling and environmental factors.