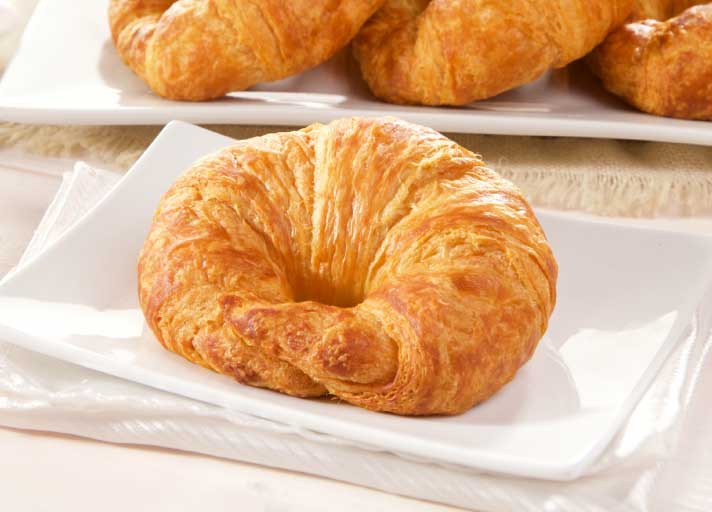 Traditional
Indistinguishable from the finest European recipes, our croissants allow your customers to deliver perfection every time!
Varieties
Pinched, curved, or traditional straight
Formats
Freezer-to-Oven, Retarder-to-Oven, or Proof & Bake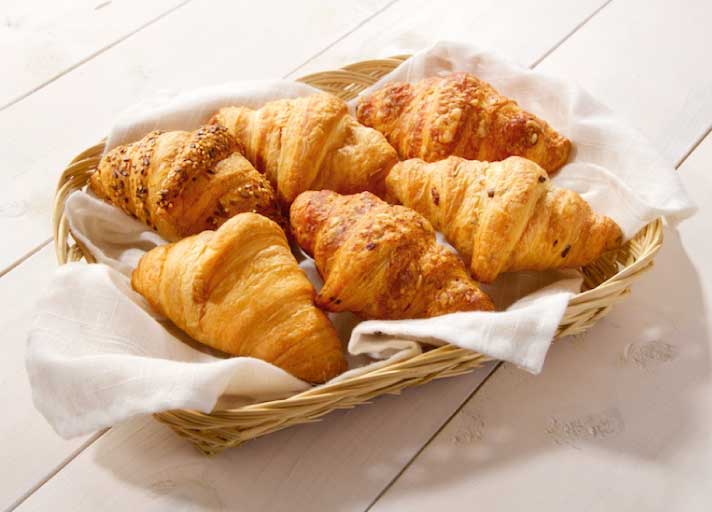 Mini
Indulgence without compromise. Ideal for snacking or those seeking croissants in bite-sized or smaller portions.
Varieties
Mini straight or mini pinched
Formats
Freezer-to-Oven, Retarder-to-Oven, or Proof & Bake
Flavours
Multigrain, cheese, jalapeño cheese, herb & cheese, rosemary, pretzel, olive, traditional, and more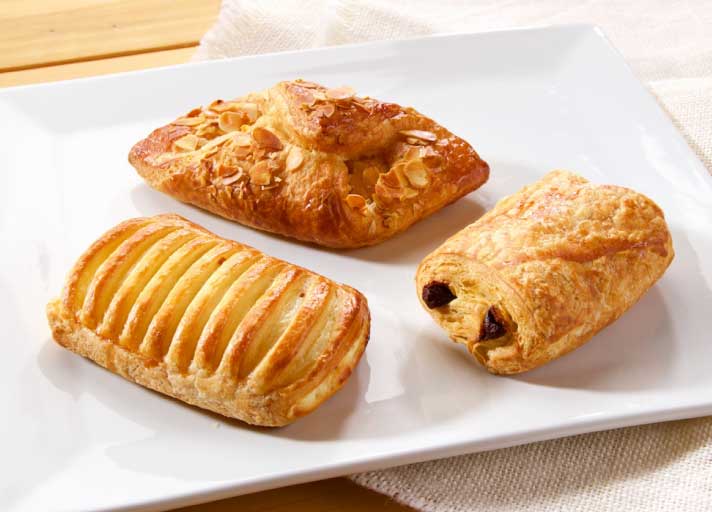 Filled
Our world renowned Croissant dough delicately wrapped around the most heavenly fillings.
Varieties
Braided, lattice, envelope, chocolatine, or pain au chocolat
Formats
Freezer-to-Oven, Retarder-to-Oven, or Proof & Bake
Flavours
Cheese, almond, chocolat, chocolate hazelnut, maple pecan, and many more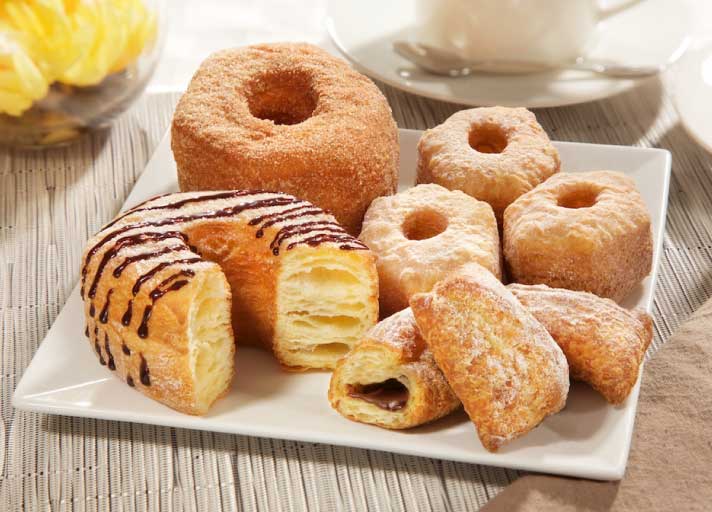 Croissant Donuts
What do you get when you cross a Donut with a Croissant? Simply Heaven!
Varieties
Mini and full-size croissant donuts, croissant sticks, and fruit or chocolate filled pastry pockets
Formats
Freezer-to-fryer, proof & fry, or pre-fried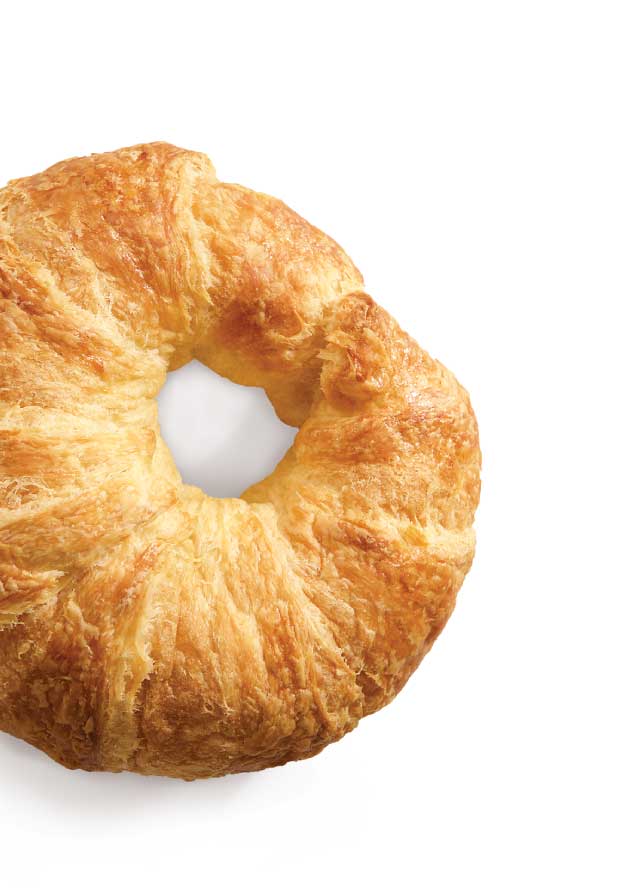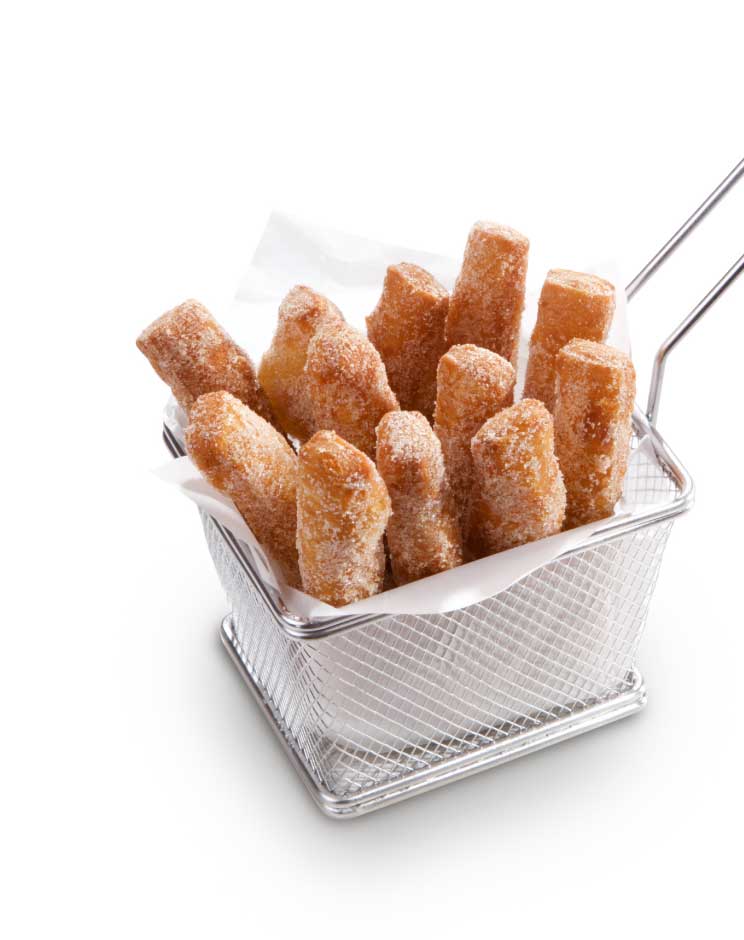 We're here to help
If you'd like to learn more,
give us a call at
1-800-675-6356

Butter, blended, or margarine
All butter, butter/margarine blends, and full margarine available.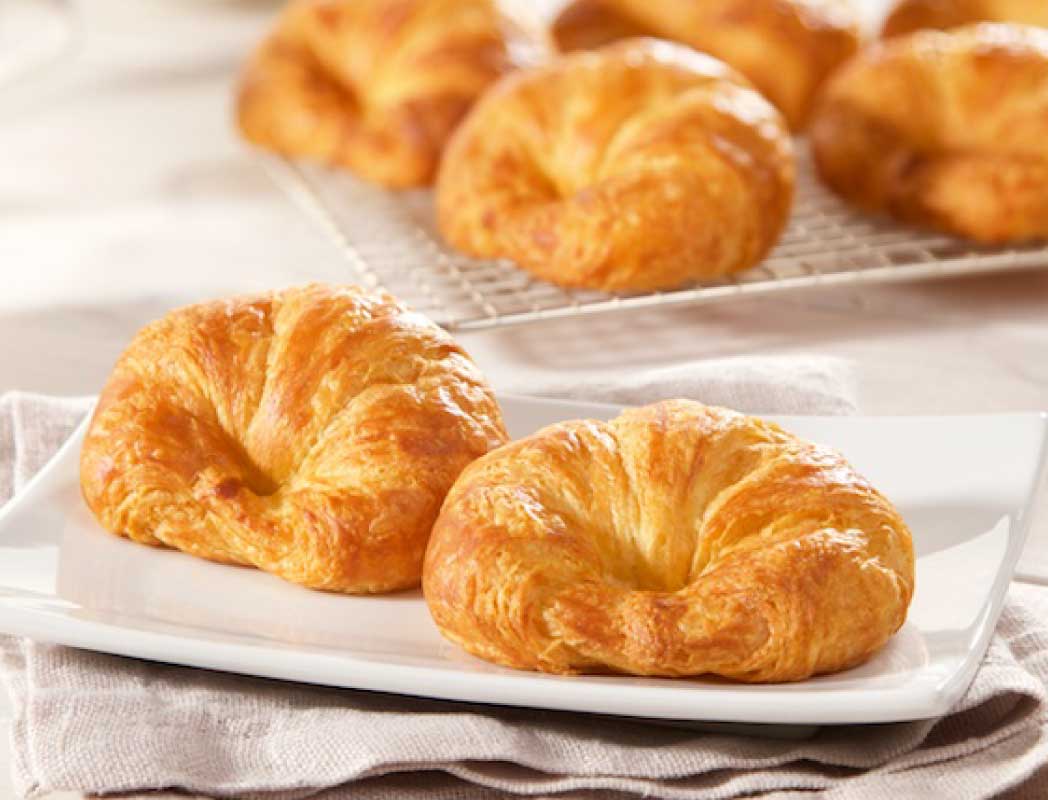 Innovation
We introduced and refined Freezer to Oven (FTO) Croissants in the North American marketplace.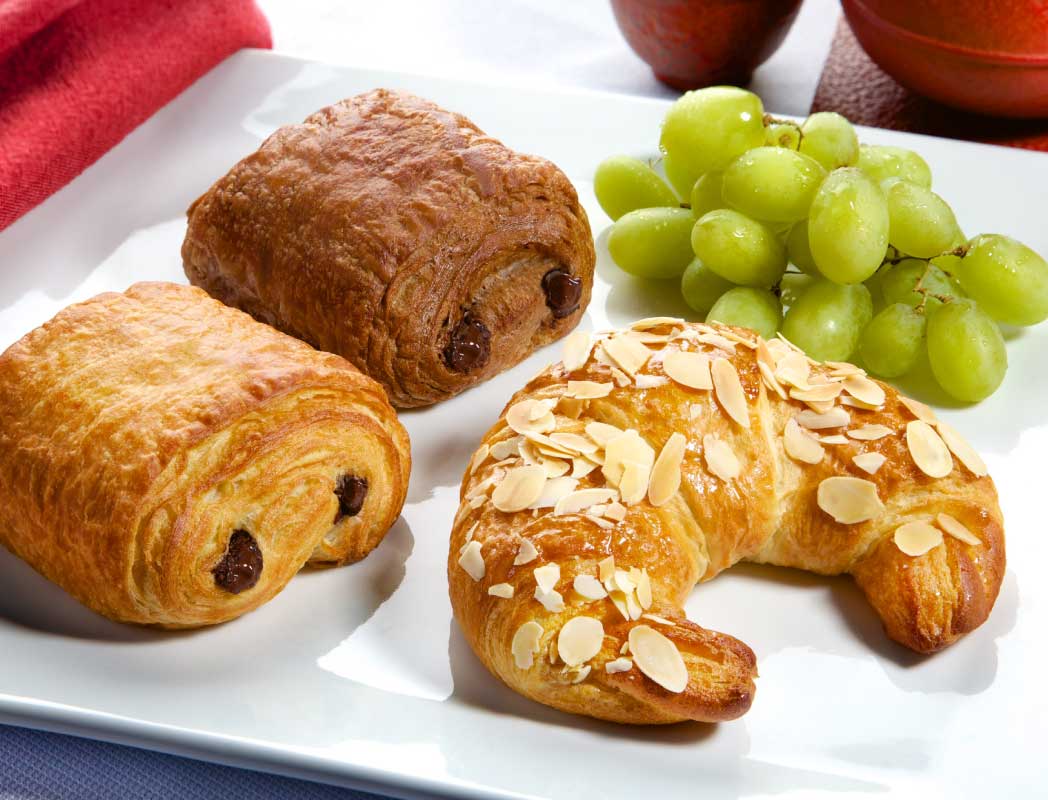 Exacting Standards
Our manufacturing process delivers the relaxation and layers the best croissants require.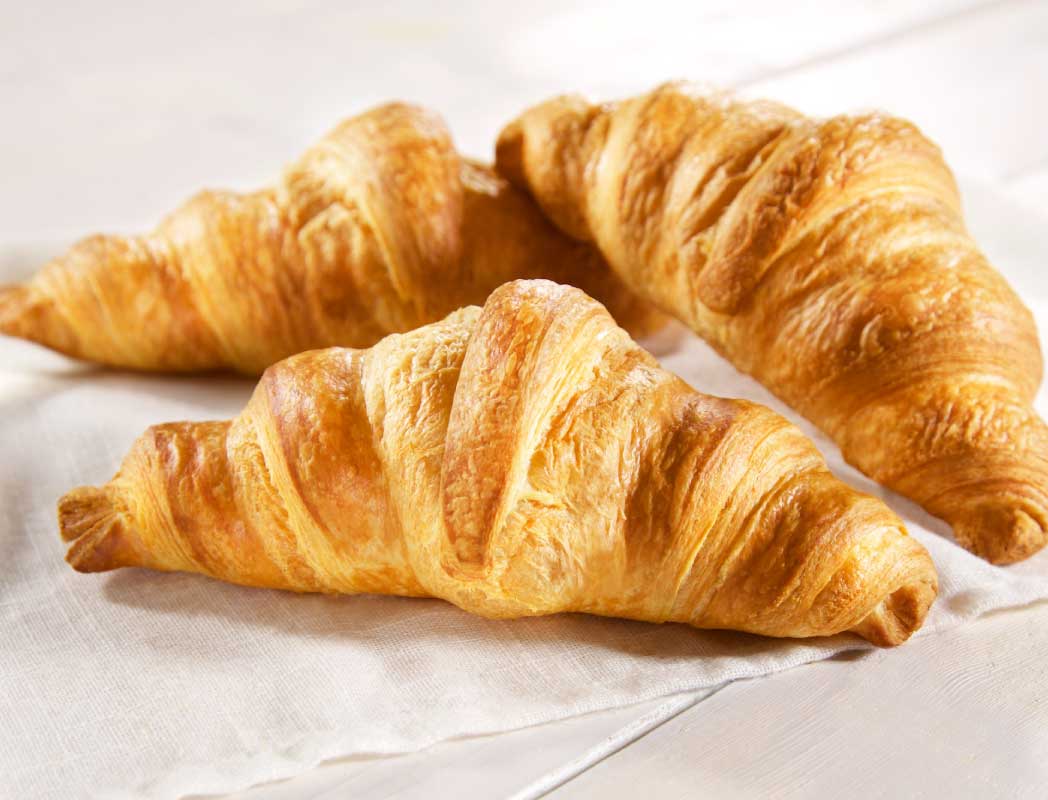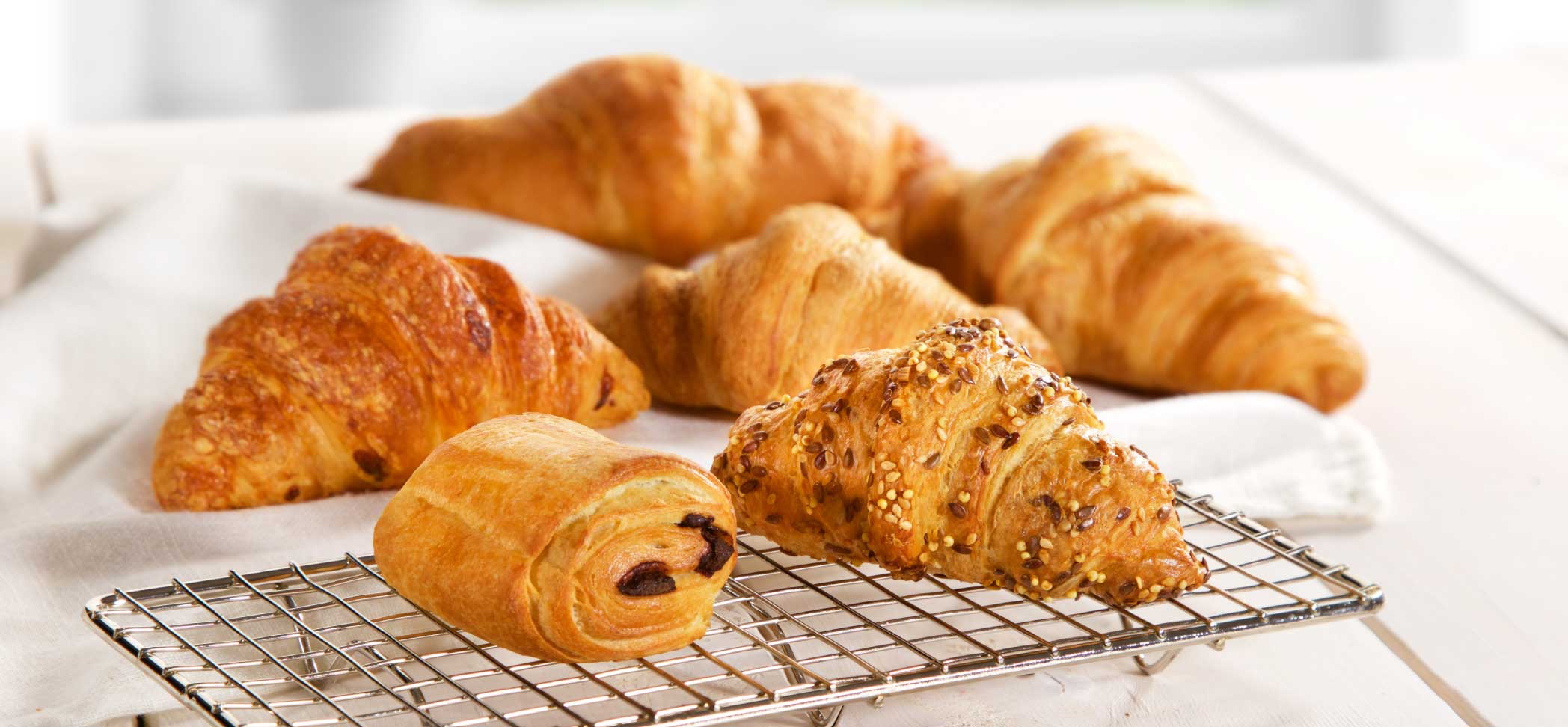 Simple authenticity
Your consumers will never believe a croissant this good was directly Freezer-to-Oven baked.
Customize
Our integrated alliance partnership provides access to a Kosher filling plant capable of delivering any type of filling you desire.
Massive capacity
We are North America's largest Croissant manufacturer with the capability to meet enormous volume. Access to three large manufacturing plants deliver peace of mind and contingency to the largest customers.