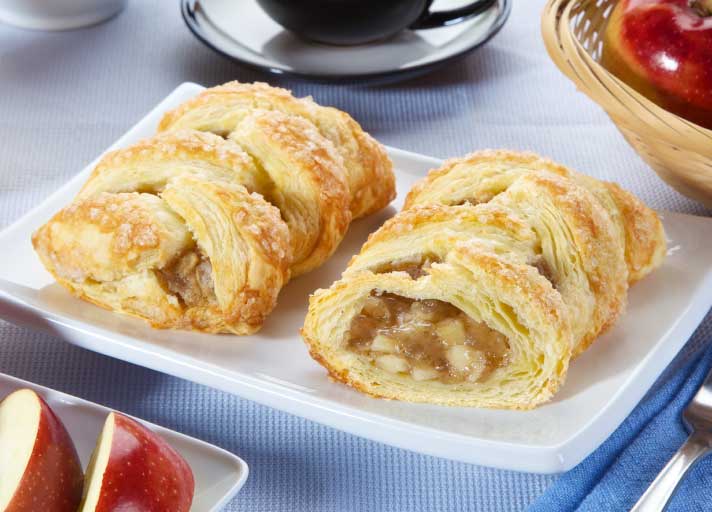 Braided Strudels
Modern take on the traditional turnover with eye-catching appeal to draw in today's consumer.
Varieties
Mini 3 oz, traditional 3.8 to 6 oz, family size 17.5 to 18.5 oz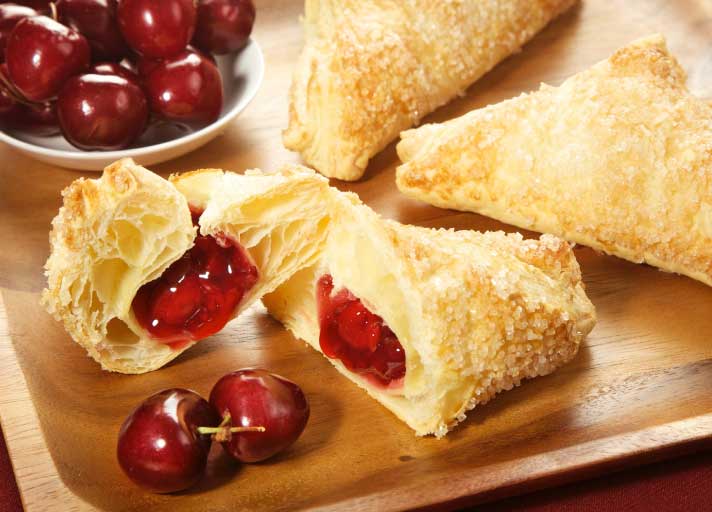 Turnovers
The traditional pastry classic modernized for today's consumer.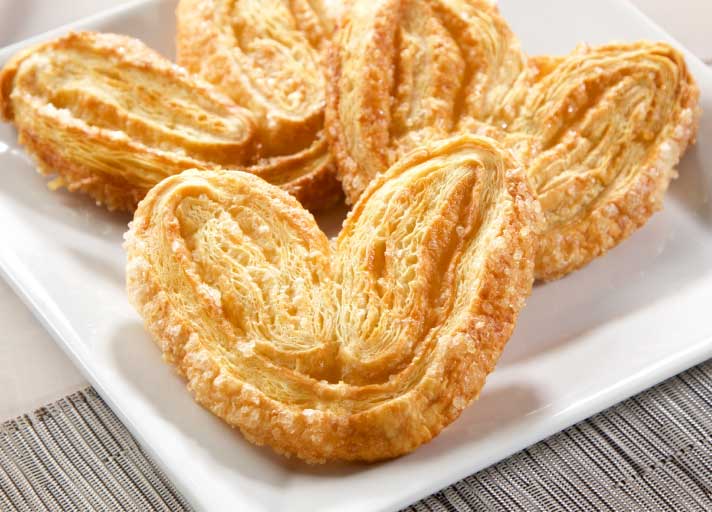 Palmiers
Popular and instantly recognizable heart shaped pastry format perfect for festive or special occasions.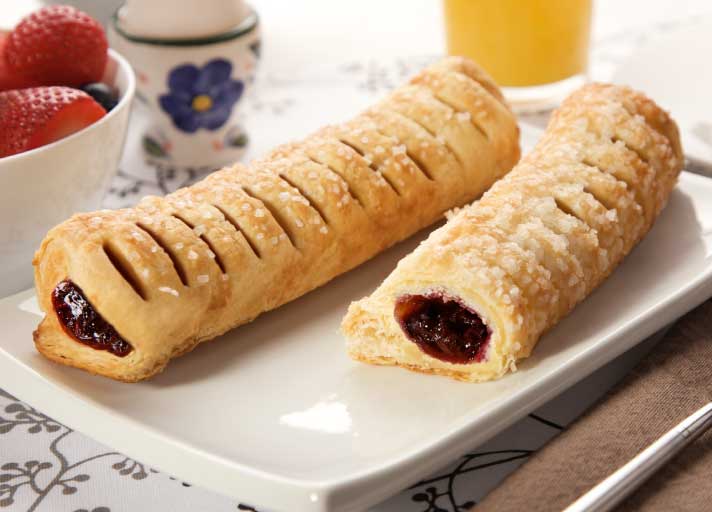 Fruit Sticks
Modern shape for the changing demands of today's consumer. Portable and convenient stick format perfect for those on the go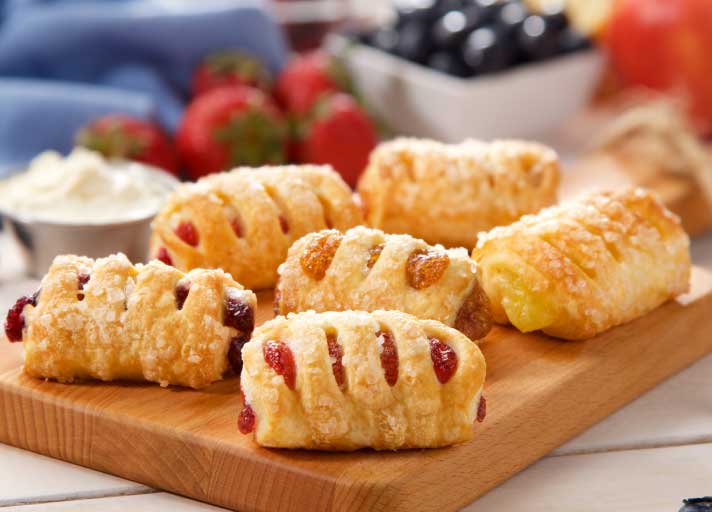 Fingers & Bites
Indulgence without compromise. Ideal for snacking or those seeking puff pastries in bite-sized or smaller portions.
Varieties
Bites 1 oz, fingers 1.75 oz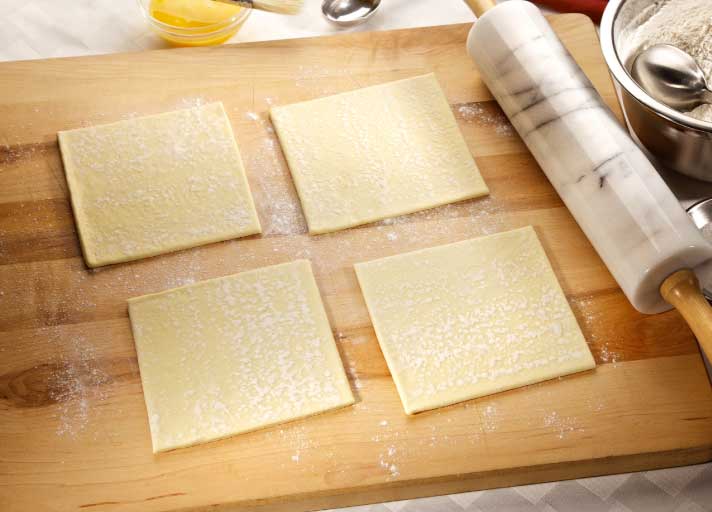 Puff Dough Sheets and Slabs
We've developed the perfect canvas for creating your masterpieces! Perfect for the do-it-yourselfers.
Sizes
5x5" sheets, 10x15" sheets, 15 lb slab
We're here to help
If you'd like to learn more,
give us a call at
1-800-675-6356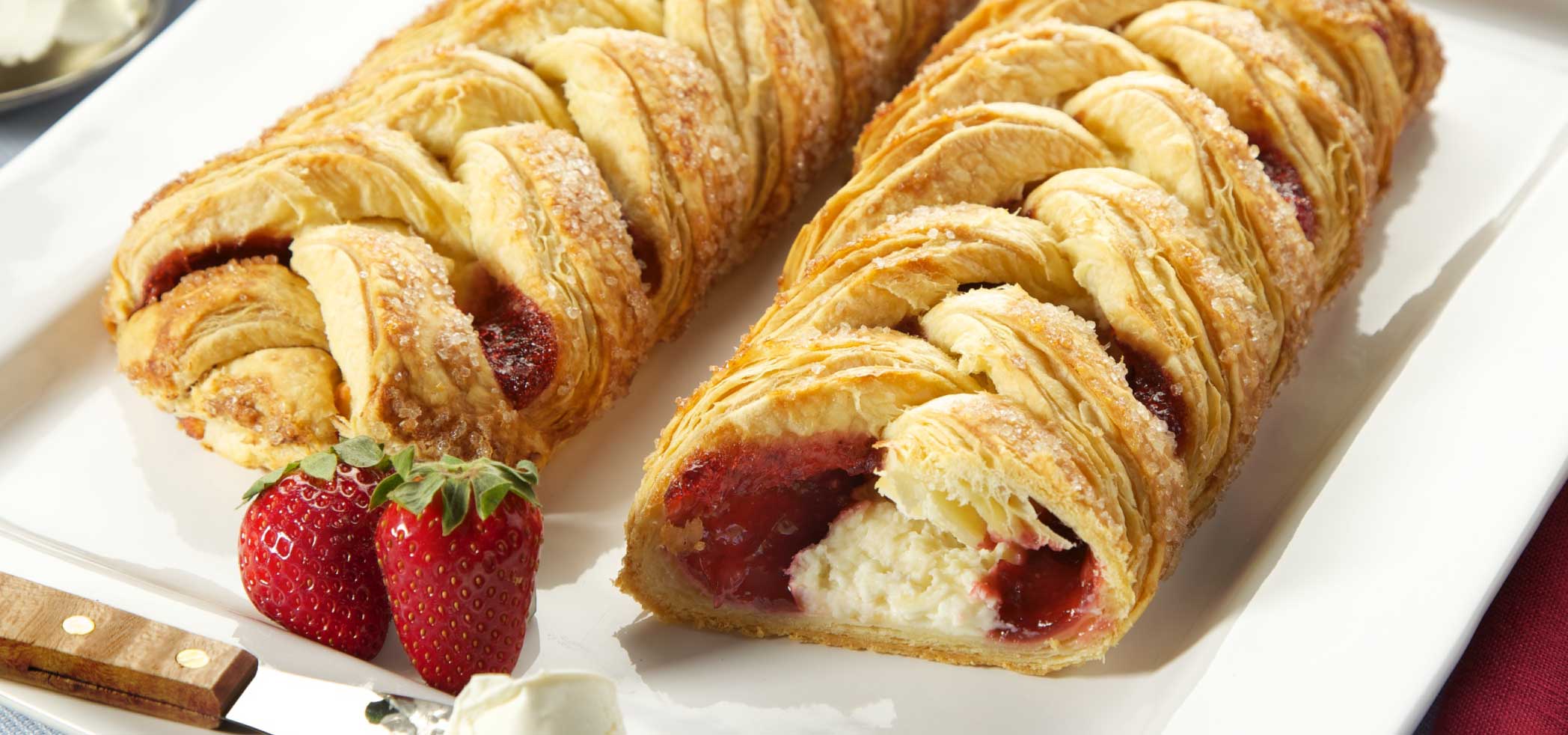 Freezer to Oven
All our Puff Pastry products are Freezer to Oven format, eliminating the need for any skilled labour
Deliver world class pastry consistently with even the most unskilled labor!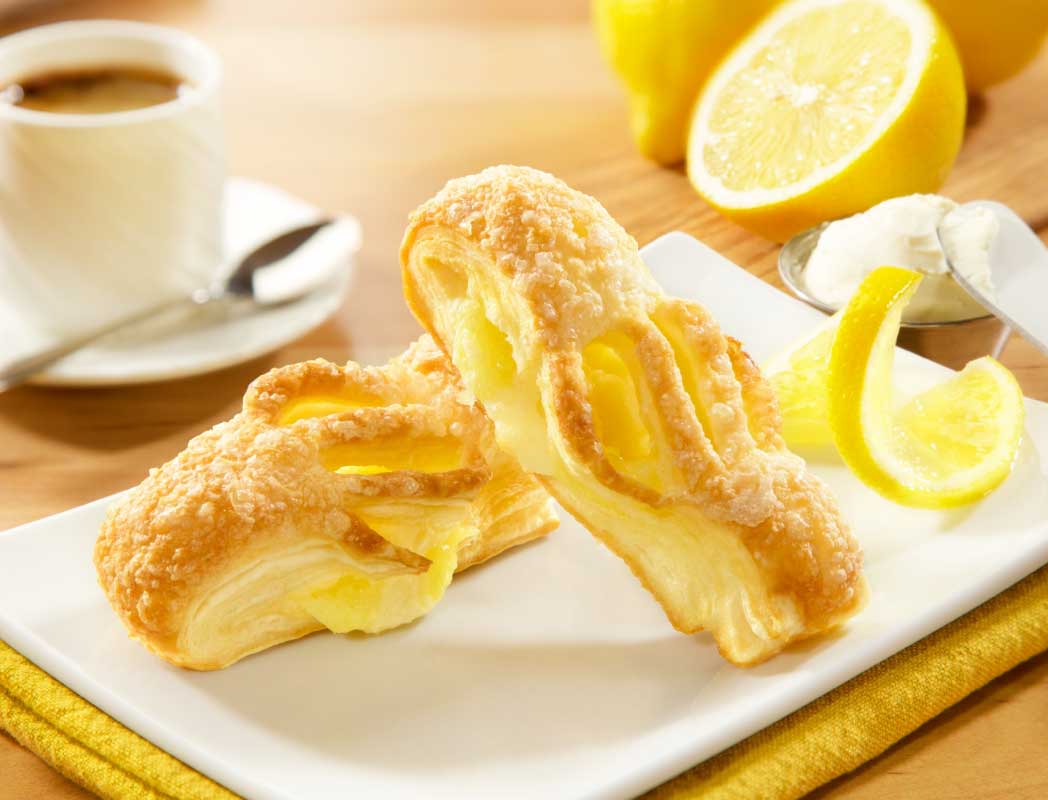 Dough Development
Every baker knows time equals taste — our Puff Pastry dough is developed over 14 hours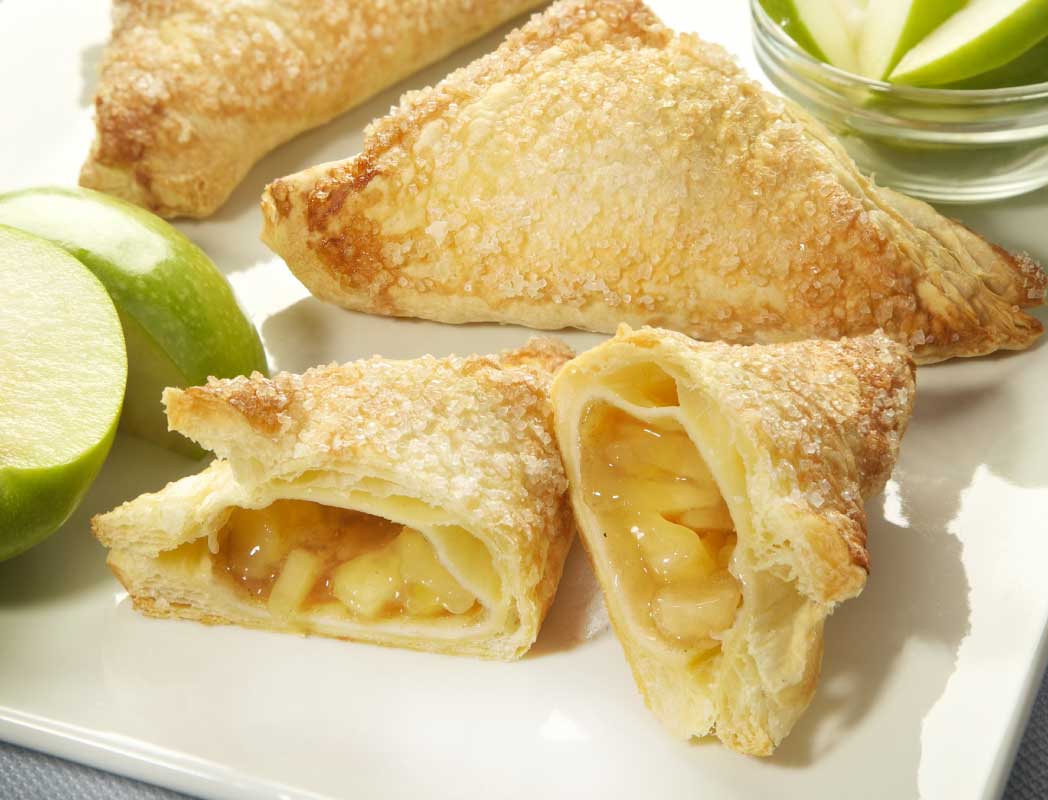 Authenticity
Layers of buttery rich, flaky dough layers delicately wrapped over customized fillings for those customers desiring only the best!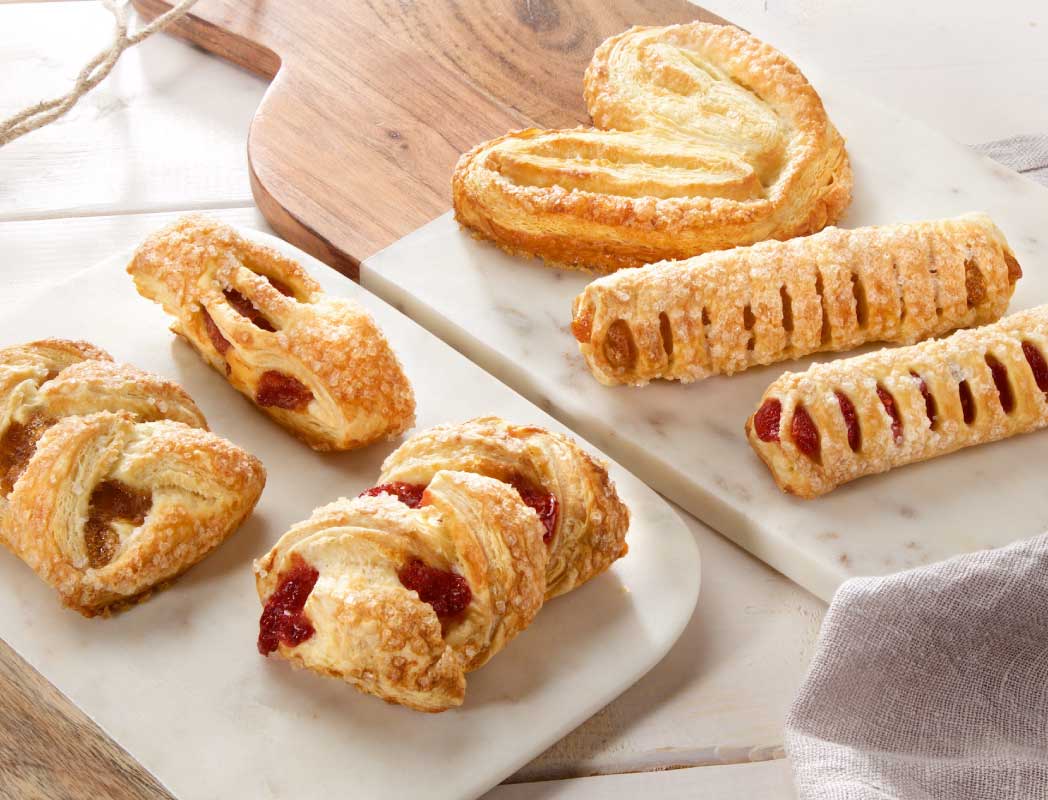 A World of Flavours
Core flavours: Apple, Cherry, Blueberry, Strawberry, Cheese, Raspberry, Mixed Berry, Lemon, Chocolate.
Specialty flavours: Maple, Black Forest, Peach, Guava, Mango, Marionberry, Salted Caramel, Pumpkin.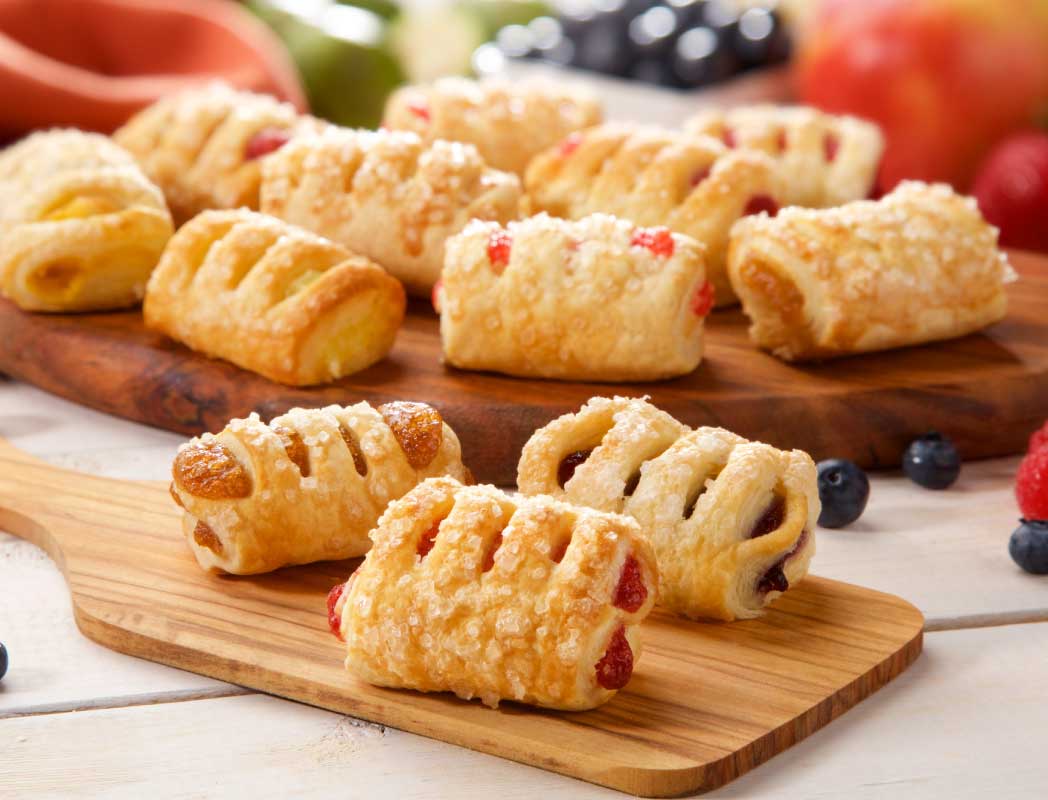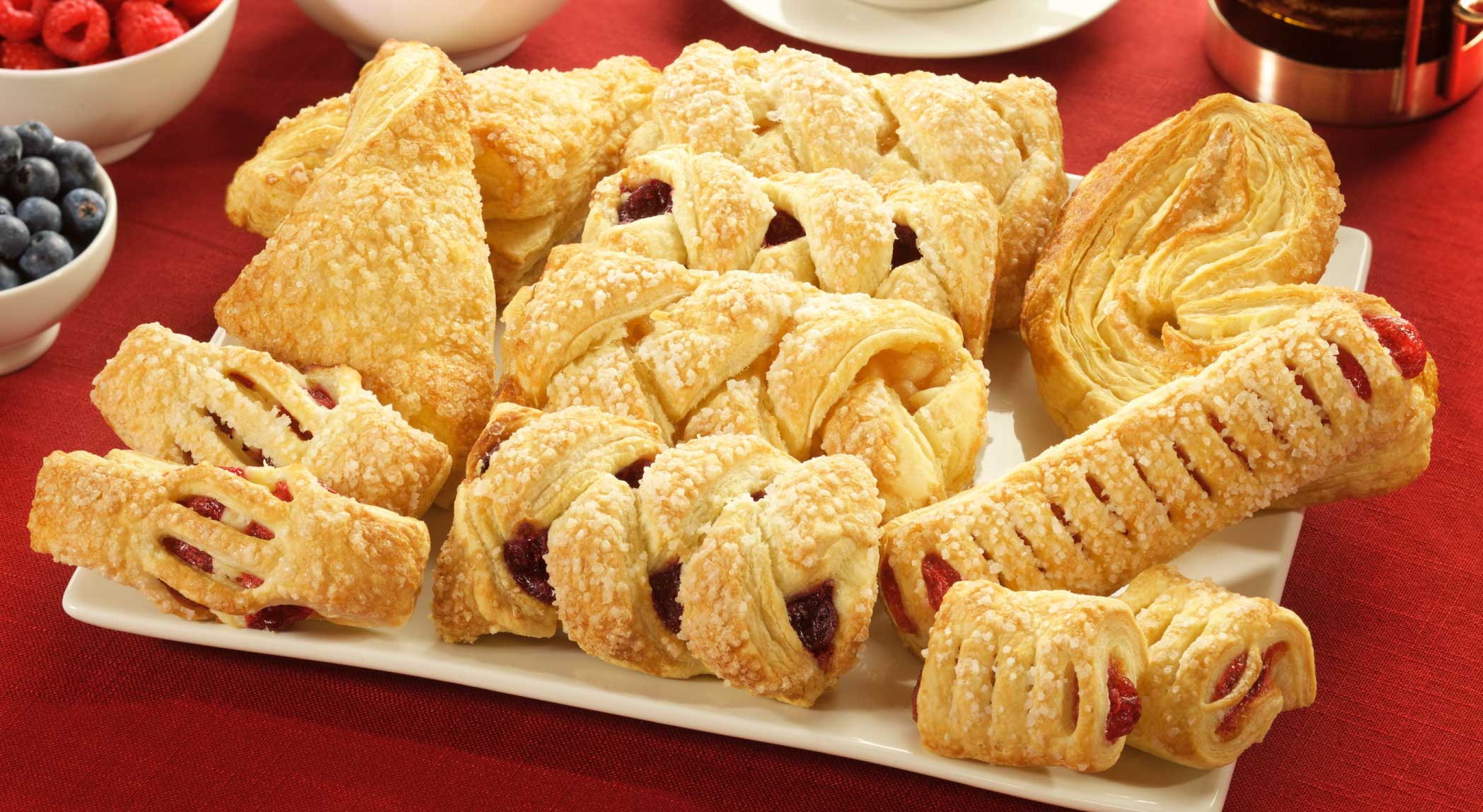 Fillings
Access to a dedicated filling plant allows us to create custom fillings from Apple, Guava, Strawberry Cream Cheese, Maple Cream and everything in between.
Customize
All butter or custom margarine dough blends
Cost efficiency
Our state of the art manufacturing lines provide long term cost efficiency while delivering the quality your customers expect.